When I was in the University, I was also the one who just heard from people that they were using different online platforms to earn money but I was not the one who knew anything. That is the purpose of this article to help out everyone who wants to start their journey. I am not going to tell you what is freelancing in Pakistan rather than I will help you with the platforms where you can start your career as Freelancers.
Current scope of freelancers in Pakistan
When we specifically discuss this topic from the perspective of Pakistan, same as in other countries, it comes to mind the whole world is currently covered with the pandemic of Coronavirus. Pakistan is one of the countries that always face unemployment issues and due to Covid, this ratio is ascending on a daily basis. People who earn daily wages suffer a lot. The government is implementing a lockdown to make people stay at home. If you are also one who is unemployed then without wasting a single, start your professional journey today being a freelancer.
Primary skills to start freelancing in Pakistan
If you have a computer science background then it is much easier for you to enter in this field but if you are unaware, still you can learn different skills from the internet.
The following are the lists of hot services to deliver in 2021 through freelancing
●          Digital Marketing
●          Graphics and Designing
●          Video and Animation
●          Music and Audio
●          Programming and Tech
●          Writing and Translation
●          Lifestyle
●          Business and Industries 
To learn these skills the first thing that you need is a computer because there are lots of courses available on the internet which you access for free or by paying very little. Plus there are many academics that are teaching these courses. These courses are helpful but what you require to become a freelancer is your dedication and commitment because the market is full of competition, it totally depends on you how quality your work and your skills are. Some people get freelancers to work within a week, whereas some people get work in months. That is why it is important that you first get command on one platform, the more you will spend on one platform the more chances you have to groom and to get good work.
Now you will get comprehensive knowledge about how you will be able to learn this in Pakistan.
Get command on one of the skills
This is the initial but important step in your journey of freelancing. You need to get command on at least one skill. You need to be an expert in a skill. It is also important that whatever skill you pick, you can generate quality work. The Internet will help you out to learn the best source of learning. There are thousands of platforms that offer free online lessons. One of the best channels is Digi skills. You will get as many courses as you want.
Generate your network
This is the second most vital issue if you wish to start out freelancing. you wish to make and strengthen your network. supply your wonderful services to the purchasers at quite a low value. This helps open many opportunities for you and helps you to build your network.
Maintain the standards
Never compromise on the standard of your work. A lot of customers are going to be pleased with your work, a lot are going to be the possibility that you simply can get on-line work.
Best websites for beginners' freelancers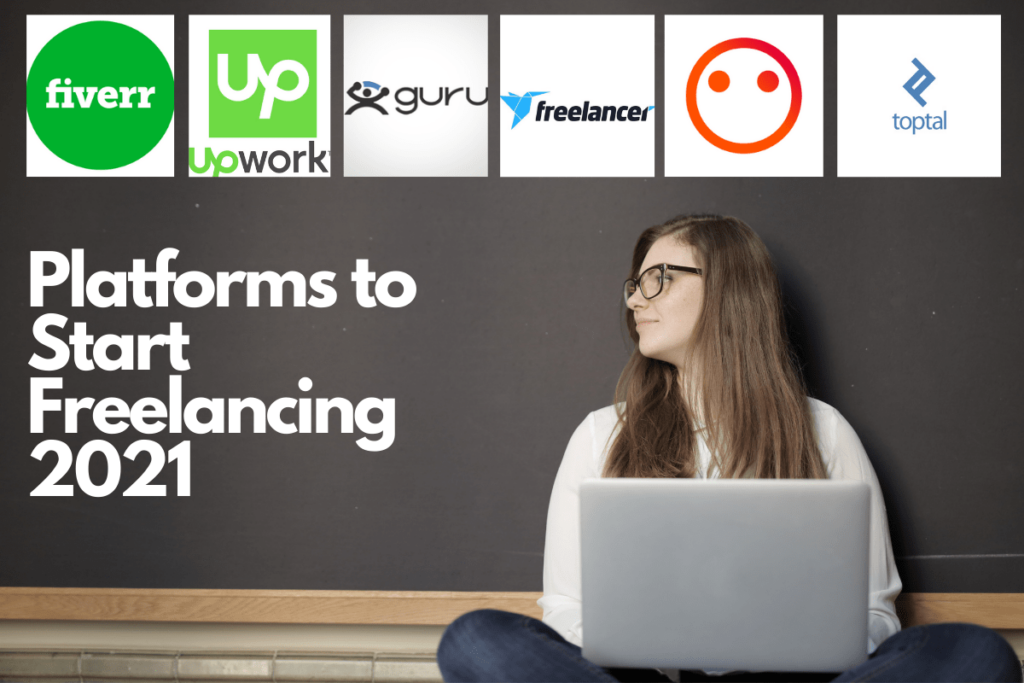 Different platforms to start freelancing in Pakistan
Fiver is one of the finest platforms which is considered to be the best marketplace for freelancers. This is one of the platforms where you will get work very easily .you just need to build strong profiles and portfolios. Create proper gigs. In gigs, you will need to maintain and select budgets according to your expertise level. This platform is not free, Fiver will deduct a little percentage from their total project. So go and join the fiver form today!
This is the best marketplace in the field of freelancing. This platform is worthful but the best professionals where they can take opportunities to collaborate with many other professionals and plus it is the best platform to enhance your skills and take it to the next level. It could be possible that you will not get work on Fiver instantly but with the passage of time, you will have the best resources and work.
This is the third website for professionals. This platform is mostly unknown for many people in Pakistan but this platform has around 1.5 million professionals who offer their services to customers. There are some terms and conditions same as other platforms. You need to go through them keenly before joining it.
Freelancer is one of the oldest market places which is famous for freelancing. This is the best platform which is famous for all the skills such as writing, data entry, accounting, etc. Same like another project, it offers many short and long-term projects for you which you will need to grab by using your best communications skills.
It is one of the best platforms which is quite easy and helpful to generate online money for you. There are more than 2 million people who are there to provide services and earn a lot on the basis of per hour and project charges.
This platform is one of the best platforms for those who have command of graphic designing skills in the world. There are thousands of graphic designers who are selling their services there because it connects over 1 million talented freelancers and they are all graphic designers.
This platform is basically American-based but it offers the project to freelancers. Most of the projects on this website are also related to graphic designing and software engineering.
Conclusion
This is the ultimate guide about what is freelancing in Pakistan. Well, I just want to say that it's never too late for anything. If you are the one who wants to pursue then what are you waiting for. Start it today. In the coming years, you will realize that it is the best industry all over the world that provides earning opportunities to many people. Once you will enter this market, you will relate that thousands of doors will be open on their own.